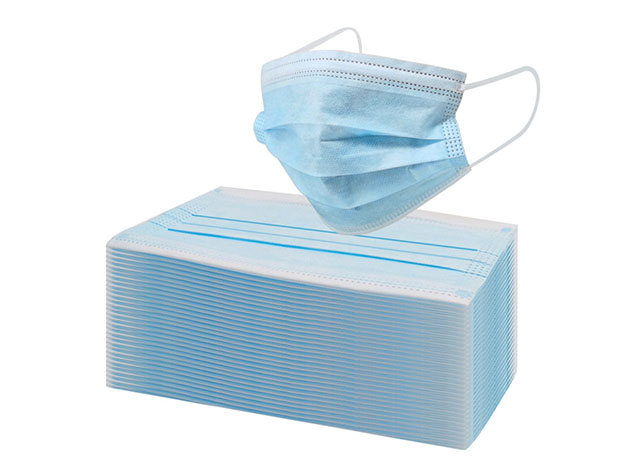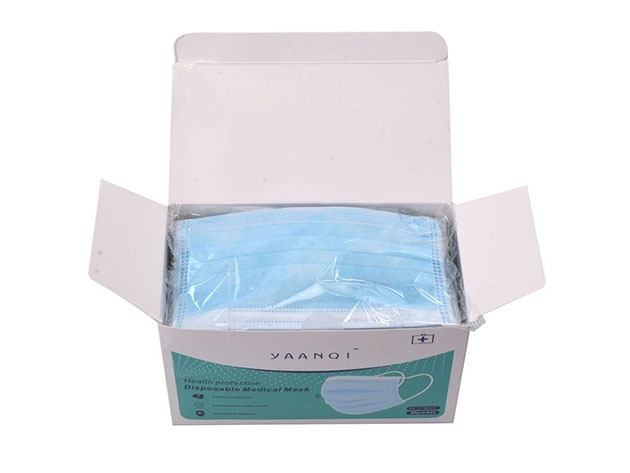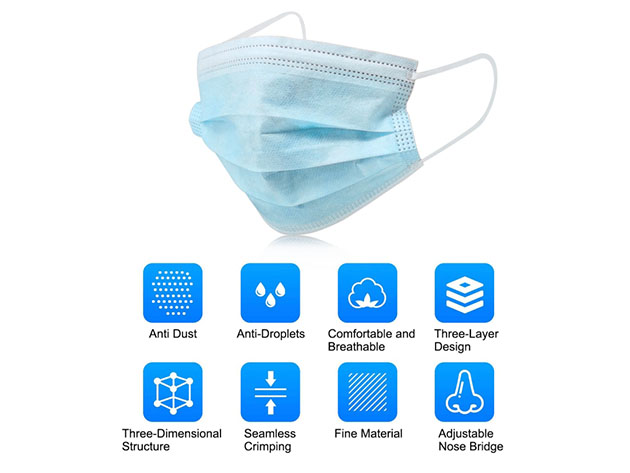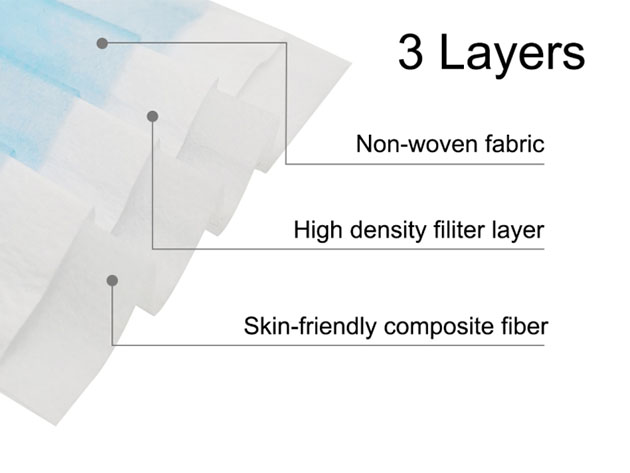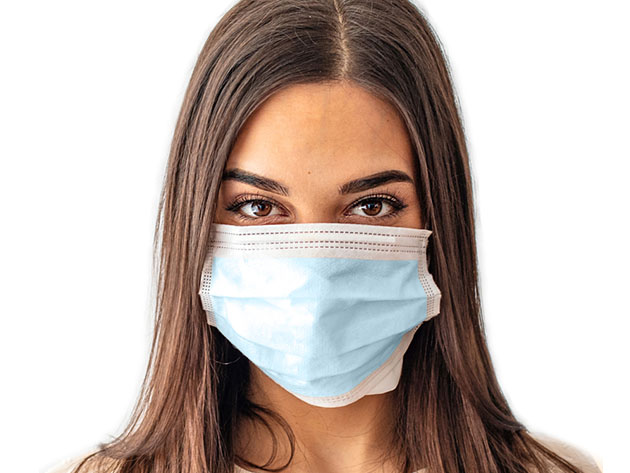 Non-Medical Face Mask Bundle
by Odash, Inc.
This Mask Features 3 High-Density Filter Layers to Protect You from Any Outdoor Contaminants
Description
The Centers for Disease Control and Prevention (CDC), National Institute for Occupational Safety and Health (NIOSH), and Occupational Safety and Health Administration (OSHA) all recommend wearing face masks to protect against COVID-19. While social distancing is key, for those who cannot avoid coming into contact with others, especially those working on the front lines, should have access to these masks to stay safe.

This 3-Ply Disposable Surgical Face Mask can be used to protect oneself from airborne particles and liquid that can enter the airways. With 3 high-density filter layers, this mask prevents contamination from bacteria, dust, pollen, or coughing. It's made from high-efficiency fiber cloth that's breathable and hypoallergenic. It also has high-elastic ear hooks and an adjustable nose bridge for a perfect fit.


3-layer filtering prevents contamination from bacteria, dust, pollen, or coughing
High-efficiency fiber cloth has great air permeability & is hypoallergenic
Elastic earband makes ears less compressed & more comfortable
Multi-layer folding design makes breathing in large space more comfortable
Built-in nose bridge clip adjusts to fit the face more closely
Note: This mask is disposable and is intended for one-time use ONLY. Make sure to throw the mask away after 8 to 10 hours of use. Remove by handling only the ties or elastic bands starting with the bottom then top tie or band. Lift the mask or respirator away from the face and discard it into the designated waste bin.
Specs
Specs
Material: meltblown cotton
Product dimensions: 7"L x 3.8"W x 0.2"D
3 layers

Non-woven fabric
High-density filter layer
Skin-friendly composite fiber

Hypoallergenic
Elastic ear hooks
Breathable
Seamless crimping
Adjustable nose bridge
Disposable. Throw after use
Includes
50x 3-Ply Disposable Surgical Face Masks
Shipping
Ships to US
Expected Delivery: Sep 1 - Sep 8